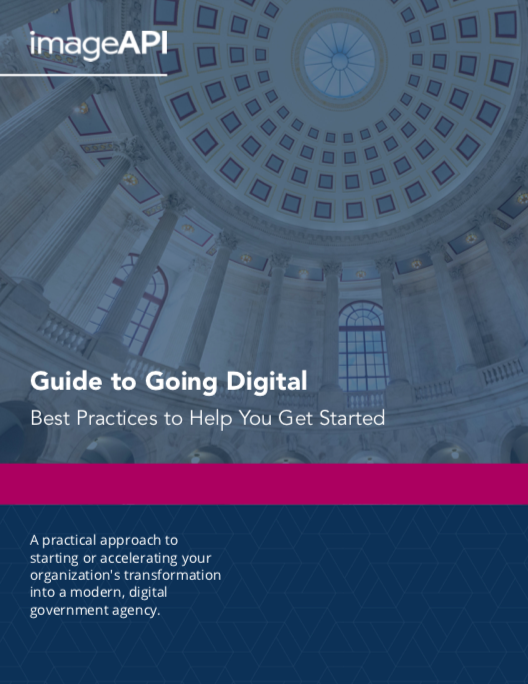 ePAPER:
2022 Guide to Going Digital



Download our 2022 Guide to Going Digital for a practical approach to starting or accelerating your organization's transformation into a modern, digital business.

Insights to Guide Decision Making in 2022
Digitization is an obvious first step for organizations looking to automate processes, speed search and retrieval of information, and reduce physical storage. It is also critical in improving service delivery and customer experiences.
Today, speed, ease, and security are basic expectations and paper just can't deliver on those expectations.
Download the guide for tips and insights on:
How to classify and prioritize your digitization efforts
How to address effects on existing processes, technology, departments, customers and employees
When to make the decision to get help to support your efforts
Image API helps companies increase the speed and scale of their operations through content management, imaging, and digital process automation technology and services. Over the past 25 years, the company has helped organizations in both public and private sectors use digital as a means to unlock the full value of their information and processes. Through their cloud-based Software as a Service (SaaS) platform, Image API delivers the fastest path to innovation and provides the most secure, compliant, and scalable infrastructure available.