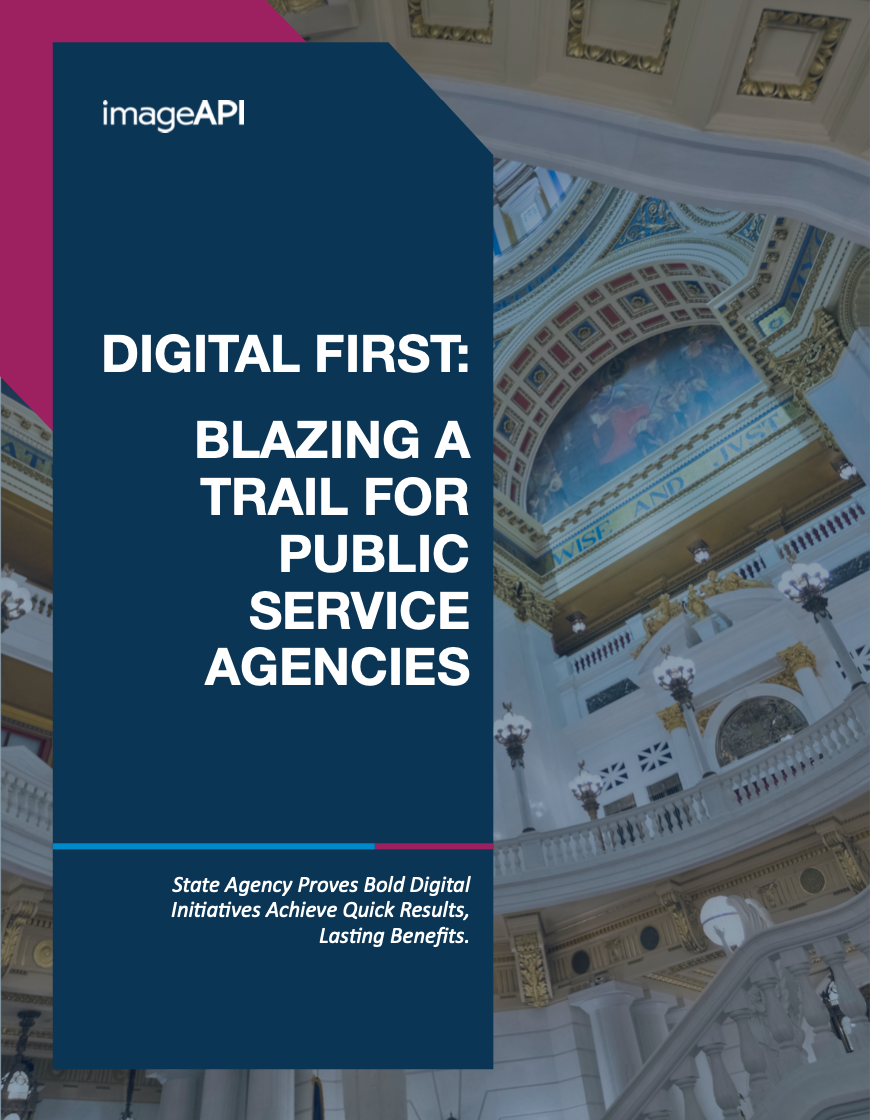 CASE STUDY
Digital First: Blazing a Trail for Public Service Agencies
State agency proves bold digital initiatives achieve quick results and lasting benefits.
They bet early on the value of digital transformation. Today, the agency—and the public it serves—is winning big.

Fueled by rising public expectations in an on-demand world, digital transformation was becoming a government imperative well before 2020. COVID-19 and the swift pivot to remote workplaces served as the jetpack that accelerated it.
The agency took an early, forward- thinking position that waiting to go digital would be far more costly than an early investment in it. The agency began its digital-first initiative in February 2018, and with an expedited schedule in place, the entire project could be completed within two years.

Agencies struggling to adopt their own digital initiatives can look to this agency as proof that digital-first is a winning strategy and a good (and necessary) bet for future success.
Image API helps companies increase the speed and scale of their operations through content management, imaging, and digital process automation technology and services. Over the past 25 years, the company has helped organizations in both public and private sectors use digital as a means to unlock the full value of their information and processes. Through their cloud-based Software as a Service (SaaS) platform, Image API delivers the fastest path to innovation and provides the most secure, compliant, and scalable infrastructure available.