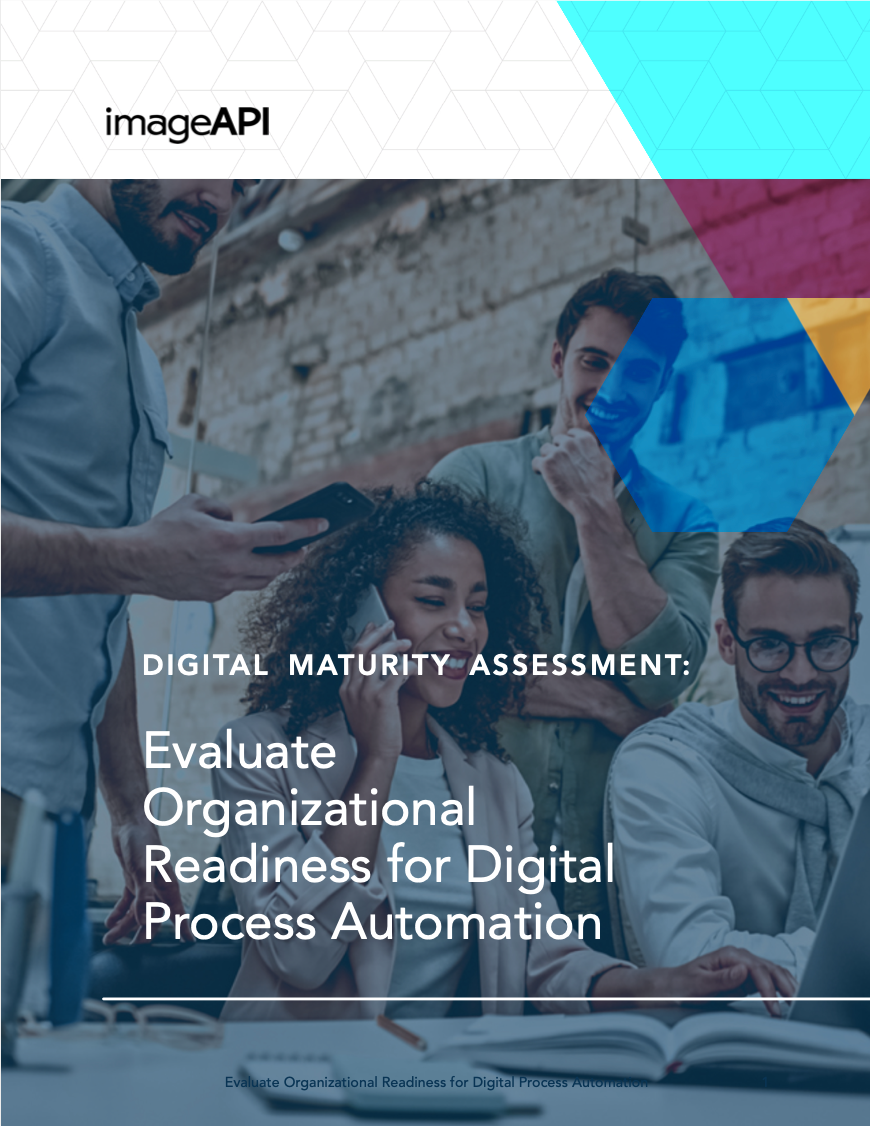 ePAPER
Digital Maturity Assessment

Our 4-step Process to Evaluating Digital Maturity in Your Organization
Evaluate Organizational Readiness for Digital Transformation
Going digital doesn't have to be complex and preparing correctly can simplify your process greatly.
A digital maturity assessment helps organizations identify gaps, establish areas of focus, and determine the best place to begin. Performing an assessment helps organizations recognize their level of readiness to implement digital documents, forms, and processes across all areas, which is crucial because differing levels of digital maturity will merit different approaches.
This ePaper will help you to understand how to evaluate four major areas of digital transformation and learn how to help your organization accelerate its path to operate digitally:
Strategy
Technology
Operations
Culture and Adoption
Image API helps companies increase the speed and scale of their operations through content management, imaging, and digital process automation technology and services. Over the past 25 years, the company has helped organizations in both public and private sectors use digital as a means to unlock the full value of their information and processes. Through their cloud-based Software as a Service (SaaS) platform, Image API delivers the fastest path to innovation and provides the most secure, compliant, and scalable infrastructure available.