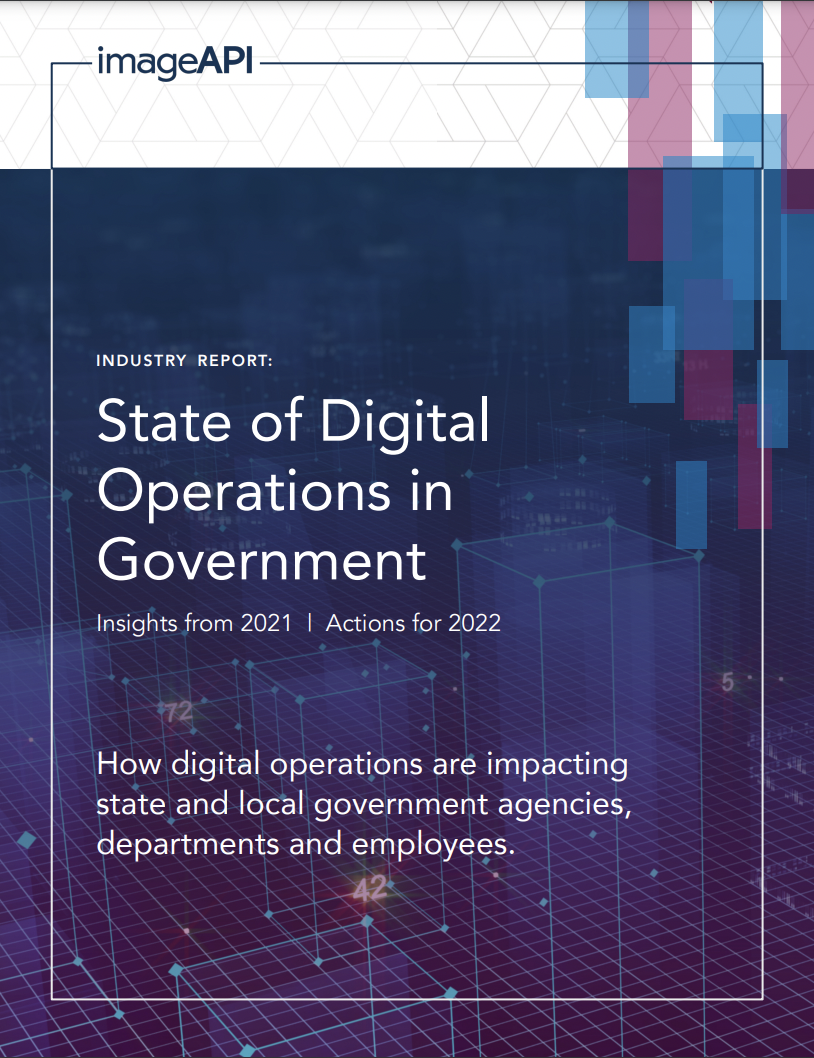 INDUSTRY REPORT:
The State of Digital Operations in Government

Digital operations research presented by Image API offers key benchmarks to assess your agency's progress towards becoming a digital first organization. See where you stack up when it comes to digital operations.
Insights to Guide Decision Making in 2022
As the pandemic continues to press state and local governments to adapt and change, it's created an urgency to develop digitally-driven operating environments to deliver services to citizens. To support agencies throughout 2022 we put together this report based on the responses of SLG employees like you, industry research, and actionable insights from our team of experts.
Download the report for tips and insights on:
How to utilize digital operations to create better employee & constituent experiences
The biggest obstacles to moving to a fully digital operation
Why digitizing forms and processes are just as important as your documents
Shared wins from 2021 and key actions for 2022
Image API helps companies increase the speed and scale of their operations through content management, imaging, and digital process automation technology and services. Over the past 25 years, the company has helped organizations in both public and private sectors use digital as a means to unlock the full value of their information and processes. Through their cloud-based Software as a Service (SaaS) platform, Image API delivers the fastest path to innovation and provides the most secure, compliant, and scalable infrastructure available.